Today, Dec. 5, 2021
December 5, 2021 by Steve Beckow

My thanks to Len, D, and Brian, the fruits of whose research make up these pages
---
Repeat
BIG MEDICAL FREEDOM RALLY THIS SUNDAY IN NEW YORK CITY WITH TOP MEDICAL FREEDOM DOCTORS AND LAWYERS!!
Cara Castronuova, Gateway Pundit, December 4, 2021
(https://www.thegatewaypundit.com/2021/12/big-medical-freedom-rally-sunday-new-york-city-top-medical-freedom-doctors-lawyers/)
There will be a medical freedom rally this Sunday, December 5th in Times Square at 1 pm. This event will feature compelling speakers such as 'America's Frontline Doctors' Top Attorney Thomas Renz Esq.
Also featured is Dr. Brian Ardis, one of the most fearless and outspoken medical doctors in the fight for medical freedom. See full list of speakers on flyer below.
"After the rally there will be a march to the Australian Embassy to show support for our brothers and sisters who are under the grip of jack booted Nazis who have made life in Australia hell on earth," said Rally Organizer Jon Kopel.
According to Kopel, "New York City is one of the epicenters of the tyranny spreading throughout the United States and we really need freedom fighters to stem this stench of tyranny. New York City has one of the most stringent vaccine (aka Nazi) passport systems in the United States. Consequently we are in need of people to push back against this evil system. Our motto is "We the people will not comply- If you don't defend your freedom- who will?"
---
The Event, Dec. 17-21, 2021: Where Do We Go from Here?
Hit graphic to watch video
(https://2021.theevent.global/)
THE EVENT FOR ALL MANKIND…
OUR TIME IS NOW!
HEALTH & VITALITY: Self-healing, Medical Freedom, Optimizing Power & Potential…
LAND & FOOD: Regenerative Farming, Sustainable Food Systems, Healing Our Land, Water & Air
SERVICE & COMMUNITY: Unschooling, Communication & Media
LAWFUL SOLUTIONS: Universal & Natural Law, "Law for Mankind", How-to Live Free
WEALTH & PROSPERITY: Money Mindset, Reimagining & Creating New Financial Systems, Cryptocurrency
CONSCIOUSNESS & SOUL PURPOSE: Oneness, Christ Consciousness, Authentic Life Design
THE TIME IS NOW to bridge the gap between knowing there are big problems and galvanizing the fire & momentum to CREATE a new, empowered, & hope-filled path to a brighter future.
We change the world when we go within, when we heal ourselves, when we claim what's always been ours — SOVEREIGNTY & FREEDOM
---
The World Expresses Itself on the Vaccines
Melbourne anti-vaxx crowd rocks to the musicVideo Player
Luxembourg market for the vaccinated only is swamped, below.Video Player
New Zealanders do the Haka in a vaccinated-only mall, belowVideo Player
Calgary, Alberta, Canada policeman expresses his opposition to the vaccineVideo Player
Netherlands up in protestVideo Player
And finally Vienna marches in opposition to the jabVideo Player
---
Dr. Aryana Love on Stew Peters: Vaccines Contain Biochips
Dr. Love confirms that wireless nanosensors exist in the Moderna vaccine. The nanosensors are made from graphene oxide, graphene hydroxide, and other graphene variants. What are things like these doing in a vaccine?
Seven teams of researchers using different tools and techniques have confirmed the existence of graphene: at what point, she asks, do we say, OK, it's in the shots.
Hit graphic to watch video
(https://www.bitchute.com/video/lC31LrIlNYMP/)
Graphene in vaccine.
---
Dr. Christiane Northrup with Nicholas Veniamin
Have not watched it yet but find both Dr. Northrup and Nicholas credible and informative.
Hit graphic to watch video
(https://hooktube.com/qZI4mCk3b2I)
---
Justin Trudeau and Canadian premiers are breaking the law by forcing public servants, the Canadian Armed Forces, RCMP, teachers, and millions of other Canadians to be vaccinated
NCIO, n.d.
Justin Trudeau and Canadian premiers are breaking the law by forcing public servants, Canadian Armed Forces, RCMP, teachers, and millions of other Canadians to be vaccinated – a medial treatment. They are blatantly violating Canada's Constitution – Canada's supreme law. They are violating Canadians' rights and freedoms to further the political and financial interests and agendas of a foreign state, Germany, and of the United Nations Organization (UNO). They are committing treason by assisting an enemy of Canada in 2 Word Wars wage COVID-19 biological warfare against Canada.
Section 52(1) of the Constitution Act, 1982 states that any federal or provincial law that is inconsistent with the provisions of the Constitution is of no force or effect. Statutes which conflict with the Constitution are invalid in the most radical sense; they do not become law.
Section 7 of the Constitution of Canada includes the right to refuse medical treatment & the right to make "reasonable medical choices" without threat of criminal prosecution.
1. Everyone
"All individuals physically present in Canada will benefit from the protection of section 7 (Singh v. Minister of Employment and Immigration, [1985] 1 S.C.R. 177 at page 202; Charkaoui (2007), supra, at paragraphs 17-18)."
2. Life, liberty and security of the person
(ii) Right to liberty
"Section 7 protects a sphere of personal autonomy involving "inherently private choices" that go to the "core of what it means to enjoy individual dignity and independence" (Godbout v. Longueuil (City), [1997] 3 S.C.R. 844 at paragraph 66; Association of Justice Counsel v. Canada (Attorney General), 2017 SCC 55 at paragraph 49). Where state compulsions or prohibitions affect such choices, s. 7 may be engaged (A.C. v. Manitoba (Director of Child and Family Services), 2009 SCC 30, at paragraphs 100-102; Blencoe, supra at paragraphs 49-54; Siemens v. Manitoba (Attorney General), [2003] 1 S.C.R. 6 at paragraph 45) This aspect of liberty includes the right to refuse medical treatment (A.C., supra, at paragraphs 100-102, 136) and the right to make "reasonable medical choices" without threat of criminal prosecution (e.g. fines): R. v. Smith, 2015 SCC 34 at paragraph 18. It may also include the ability to choose where one intends to live (Godbout, supra), as well as a protected sphere of parental decision-making for parents to ensure their children's well-being, e.g., a right to make decisions concerning a child's education and health (B.(R.), supra, at paragraph 80)." Canada's Department of Justice, screenshot below.
What that means is Justin Trudeau and Canadian premiers cannot mandate/force any Canadian, including public servants, the Canadian Armed Forces, RCMP, teachers to be vaccinated.
NB government website states medical treatment includes: identifying and responding to an illness, and prevention (such as immunizations ). NB government's website also states, "your rights in New Brunswick" includes the right to refuse treatment.
Justin Trudeau and Canadian premiers are committing treason because Germany (Canada's WWI and WWII enemy) sponsored/funded the COVID-19 biological warfare attack January 31, 2020. German Chancellor Angela Merkel pledged 600 million euros to force world leaders to support the UNO's global vaccine efforts. The stated purpose of the COVID-19 biological warfare attack was made known at the 2020 World Economic Forum.
It's an amazing start to what's going to be a huge year for worldwide support of vaccinations.
Germany, Bill Gates, Gavi, the World Economic Forum and Global Citizen all conspired to wage biological warfare against the World's civilian population (offense of crimes against humanity) to force world leaders to invest in vaccines because "in order to achieve the UN's Sustainable Development Goals … investments worth an additional $350 billion annually are needed." Global Citizen, January 31, 2020
The COVID-19 biological warfare attack's objective to obtain $350 billion annually for the UNO to bankroll the UN's Sustainable Development Goals was made public months before a novel coronavirus made people sick in Wuhan China. The primary objective for the Germany sponsored COVID-19 biological warfare attack was made public September 26, 2019. Screenshot below provides material to support charge that COVID-19 is a plandemic.
Because COVID-19 was planned and Germany sponsored/funded the coordinated COVID-19 biological attack to obtain $350 billion annually for the UN to bankroll the UN's Sustainable Development Goals, Justin Trudeau and Canadian premiers actions are deemed to be criminal – organized crime.
Organized crime is a category of transnational, national, or local groupings of highly centralized enterprises run by criminals to engage in illegal activity, most commonly for profit.
Criminal organization: Justin Trudeau and Canadian premiers being part of a group (Germany, Bill Gates, Gavi, the World Economic Forum, Global Citizen and the United Nations Organization), however organized, that is composed of three or more persons in or outside Canada and the group has as one of its main purposes or main activities the facilitation or commission of one or more serious offences that, if committed, would likely result in the direct or indirect receipt of a material benefit, including a financial benefit ($350 billion annually), by the group or by any of the persons who constitute the group.]
---
Peter Navarro to Newsmax: Overdeploying Vaccine Creating 'Vaccine Resistant Mutations'
Eric Mack, Newsmax, 30 November 2021
(https://www.newsmax.com/newsmax-tv/peter-navarro-vaccine-mandates-covid-19-pandemic/2021/11/30/id/1046826/)
Former White House trade adviser Peter Navarro is blowing the whistle on Dr. Anthony Fauci and President Joe Biden's foolhardly universal vaccination mandates, warning of "vaccine resistant mutations" of COVID-19 and economic destruction.
"The Biden regime and Fauci have gone down exactly the wrong path, following the ideology of scientists, rather than what's good science," Navarro told Newsmax on Tueday night.
"Everything the Joe Biden regime and Fauci are doing is wrong. It's against the science and the data. It's pure ideology they're jamming it down her throat."
Navarro was the first in the Trump administration in late January 2020 to warn of the catastrophic dangers of COVID-19 spreading in the U.S. and call for a China travel ban – against the urging of Fauci in a heated Situation Room argument.
He told co-hosts Jenn Pellegrino and Mercedes Schlapp he also helped President Donald Trump get started on the vaccine production, but he warns the vaccine is experimental and intended to save the most vulnerable, like senior citizens and those with compromised immune systems.
"I'm not anti-vax," he stressed. "I was the guy that helped President Trump get that thing quickly to the finish line, but, here's the deal: I knew at the time that any vaccine that might come up would be leaky. It wouldn't be a silver bullet, right, and what we also needed was the widespread use of therapeutics."
Navarro added he co-wrote papers in July, along with "Dr. Robert Malone, who actually invented the RNA technology for this vaccine" – on the danger of universal vaccine policies potentially creating "vaccine resistant mutations" of COVID-19 that would threaten the vaccinated, who might not have been needed the immune assistance anyway.
"He and I wrote a series of two articles that basically said that a universal vax policy, because of basic virology, would likely lead to vaccine resistant mutations that could threaten, actually, the people who took the vaccines," Navarro said. "And now we're seeing exactly that.
"The policy we should be pursuing is simply to use the vaccines for people who desperately need them: senior citizens and people with co-morbidities."
Mandating vaccines for everyone, including those who are not at risk for serious COVID-19 complications, raises risk for dangerous mutations, Navarro continued.
"What you do when you force people to get the vaccination, who are healthy and don't need it, you raise this risk of creating vaccine resistant mutations, which can lead to a superbug," he added.
"You simply don't want to do that."
Nevermind the economic destruction vaccine mandates are causing with the supply chain and worker shortage happening under Biden.
"The other part of the universal vax policy which is so damaging is economic," Navarro said. "Basically what the administration is doing is driving pilots, longshoremen, food processors, truckers out of the workforce at a time when we're having the worst supply chain crisis and worse labor market distortion in our history."
Navarro concluded "we're headed right into a train wreck" under Biden.
"It's not really a vaccine, basically, it's an experimental technology that provokes a limited immune response, which is why you keep needing boosters," Navarro warned. "What we should be doing is only using it for elderly folks who have a high risk of dying and for people with co-morbidities. Full stop. Full stop.
"Because the more you use that thing – it's leaky, nondurable, and dangerous – you create the possibility of more and more dangerous mutations. So use it parsimoniously, as we say in the trade."
---
Vaccine critic Dr. Andrea Noack was killed recently. allegedly by a directed-energy weapon.
Wife Describes Dr. Andreas Noack's Death Ray Torture
November 29, 2021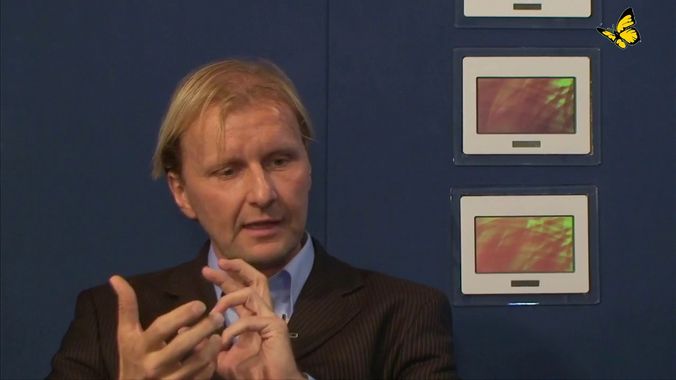 The details have not been confirmed yet but it appears that Dr. Andreas Noack, left, a vocal opponent of the "vaccines"was murdered Saturday. From his wife's description, it may have been a direct energy weapon.
A German research chemist, Noack said, "Graphene hydroxide was found in all the vaccines studied. Graphene oxide form structures in the blood stream approximately 50 nm wide and 0.1 nm thick. They are very thin but very strong. They act like little razor blades in the blood stream that can cut the blood vessels. They do not decompose. Once in the bloodstream they will be there forever (short of the person getting a blood transfusion to remove them). Their effect on the blood vessels is cumulative. The longer they stay in the bloodstream, the more damage will be done to the blood vessels over time."
German reader sent this summary-
This is the video from his wife or partner: https://t.me/archenoack/3742 released Nov 29, 202100:10 It was on the day when the Graphenhydroxid video was released and the interview with Harald Thiers took place.
00:24 Then we went upstairs onto the gallery; we relaxed, talked, laughed told each other how much we love each other
00:40 then he wanted to go downstairs into the kitchen to get something to nibble on.
00:47 and normally he does not spent more than one minute there
0050 so I went downstairs and said joking "you eat everything away from me again"
01:06 in that moment he started to sway and I thought he was making fun of me – it looked like he was playing (pretending) a drunk person.
01:31 SO I went to him and said, ha ha, Kissed him, but he did not stop it.
01:34 I said stop it, it is not funny. In that moment electricity went off
01:44 and the whole thing happened 20 min-30 min after the interview (I did not look at the watch)
01:53 and then Andreas collapsed in my arms
02:00 He began to moan, had severe pain
02:07 His body completely tensed, all of a sudden could not talk anymore
02:19 At first I thought he might have been poisoned because he made some choking sounds
02:25 So I instilled him with Sole (like salt water), then he vomited what he had eaten during the day. Which wasn't much. I had also eaten from the same food so it couldn't be a poisoning
02:41 I just couldn't do anything. I was just with him and had to watch
02:50 I have never seen anything like this.
02:57 It was an ordeal for him as if he was tortured from the outside.
03:04 it lasted about half an hour or so. Or maybe longer as it seemed to me like an eternity
03:15 He could not speak. Was was somehow like paralyzed – I cannot really describe it
03:30 I just held him so that he would not strike his head
03:34 At some point he got calmer, his body was exhausted from the whole thing
03:42 Then he could again get up , was a bit dizzy
03:51 He went upstairs, has somehow hoisted itself up
03:57 then he recovered, he was very exhausted, did not want to talk, was withdrawn, and I noticed he was really very exhausted
04:19 I don't know if he recognized what had happened to him
04:29 But he needed lot of rest, but then said, he would feel good and he did not want that someone gets to know this (in the night from 25th to 26th Nov 2021)
04:44 I noticed his restless sleep, that he sweated, perhaps fever. But I didn't wake him up because he needed the rest
05:00 At some point, I can't really say which time intervals – at some point he started breathing very heavily and to rattle – this is when I got really scared. I noticed nothing is well anymore.
05:25 and I have asked him what is up, but then he had this paralysis again, he couldn't talk anymore
05:38 also this cramp was there again
05:41 the breath, the terribly heavy breathing – he couldn't breathe anymore
05:48 I started to scream, I yelled at him he should get out of this condition and come back to me
05:59 crying
06:11 I cried and he tried to comfort me
06:14 crying
06:24 I was busy then to make sure Andreas can breathe well, I had to change his position so he could breathe more freely
06:39 He had more and more water in his lungs, rattled, and could not spit out the stuff
06:46 Even took it out with my hands
06:56 Emergency called me during that time and told me to make resuscitation
07:02 So I just did that, I did a heart massage and ventilated – just did what they told me
07:18 it felt like hours
07:23 at some point his belly bloated, then he said I should stop ventilating him and only do heart massage
07:30 and I couldn't anymore but just continued
07:40 And at some point they arrived , about 6 people, I don't really remember, and connected him to the machines
07:54 this automatic machine (crying)
08:00 gave him injections, like adrenalin and other stuff
08:12 They had their masks on all the time, I asked them to take off the masks, so they can breathe better (not literally translated)
08:20 I asked them at some point "is he still alive"
08:29 they replied "at the moment not" but were in the course of resuscitate him"
08:34 and then they had him apparently alive again and in that moment they could transport him and bring him downstairs
08:45 and then we started
08:52 and the paramedic – this was also a coincidence – that he knew the way as the paramedic lives here in the valley
08:59 and then we went to Wolfsberg
09:01 But I could not be with him because I could not do anything and they had to put him onto the ventilator which she was not allowed to enter
09:15 so I asked" before you bring him inside may I see him
09:22 and I asked how he is now, and they said yes they could bring him back (to life) and it would be looking good
09:30 I asked " what is regarding his brain damage" and they replied that because I was constantly made heart massage and his circuit was always held up (not sure if translated well – means blood circuit was not interrupted due to heart massage), so he would have good chances all would be well again
09:59 then they took him out and I went to him, put my head onto his chest, he was intubated, I told him how much I love him
10:18 then they pushed him inside again. I had to sit outside and not really noticed anything anymore
10:30 then the physicians, came out, put their heads together
10:42 This was actually immediately after. they hardly had him in the hospital before he came out again
10:51 When they put their heads together I knew.
10:55 Then they said, "his large heart valve has failed completely. He had a heart attack and died from that.
11:10 Person who filmed: "Many have understood that people had attacked him, but what you meant to say was that it was a ray attack"
11:19 I do not know anything about these things. It is hard to imagine how how something like this works
11:26 But he had always said, that they would have these technologies
to be continued – end of the video(this means the video ended with "Fortsetzung folgt – to be continued"Earlier statement by Noack's pregnant wife

Wife's Video published Nov 28 2021
English transcript (English subtitles on video by Stefan Reich)It is Saturday, Nov. 27, 2021 [in Germany].
Tuesday, Nov. 23, 10 A.M., the video about Graphene Hydroxide was published. The video hit like a bomb. At the same time, Andreas had a Zoom call with someone (sorry, I didn't recognize the name). I operated the camera and followed the chats. The interview took about two hours. After this, we had some exchanges and told each other how much we loved each other and laughed.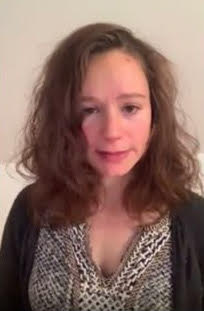 Shortly afterwards, Andreas was attacked brutally. The assault was extremely sneaky and unexpected. I have the terrible job to tell you that sadly, Andreas did not survive the assault. The news is extremely shocking for all of us. But Andreas is in me and I am a part of him. We are one.
All information is out there. We know everything we have to know. I need all of you now… It is now time for action. It is now time to believe. We have to implement his plan now. We have nothing more to lose. It is about all of humanity. He did it for you. He died for you. He was not afraid of death, he accepted the possibility. It's horrible that it had to happen this way. It wasn't the plan for him to leave us this quickly. As I said, assume the enemy's energy. We must use this energy now. Turn it against them. Use it for us. I need you guys now. I can't do it alone. Please get going.
I will tell you more details. Please don't panic.
[spoken in English:] "Together we stand, Divided we fall. Let's stand together as a team to maximize, see our voice"
—
Significant Quotes made by Dr. Noack
"Getting the Vax is like playing Russian Roulette. The people who die immediately or soon after getting the vax are like victims of Russian Roulette. It is when the graphene oxide hits the blood vessel wall immediately that causes the death or collapses immediately after getting the vax.Doctors performing autopsies on victims of the Vax are not going to find anything. These doctors are looking for something biological as the cause of death but the graphene hydroxide is not biological so it will not be visible in their tests.There are pictures of coagulated blood coming out of the nose. People bleed to death from the inside.
Especially the top athletes who are dropping dead have fast flowing blood. The faster the blood flows, the more damage the razors will do.
As a chemist, if you inject this into the blood then you are a murderer.
The question to ask the vaccine makers and the politicians is this: WHY ARE THESE RAZOR BLADES INSIDE THE VACCINES? How can they justify them being inside the vaccines?
And now they want to force vaccinate children from age 5 with this horrible thing!
—————–Nano Graphene Hydroxide Acts As Razor Blades and Remains Forever in Blood so Hemorrhaging & Clotting are Inevitable

Describing the Nano Graphene found by spectroscopy in the vaccines as Graphene Hydroxide rather than Graphene Oxide-it has actually been identified as reduced graphene oxide-Dr. Noack stresses that the monoatomic layers of carbon which it comprises can form chains 50 nanometers long and 0.1 nanometer thick and the jagged edges of this nano carbon layer can cut blood vessels like razor knives. The dangerous, jagged edges of graphene oxide found in the vaccines has previously been remarked as such by Dr. Campra's team and by Dr. Robert Young in analyzing the findings.Stating that toxicologists do not yet have the tools to understand the phenomenon he says chemists are better equipped to understand the consequences and that what is happening essentially is that people are hemorrhaging on the inside and athletes dropping dead on the field because of the internal slicing of blood capillaries and hemorrhaging as well as blood clots that is occurring.Of further alarm is his statement that the rGO is non-decomposing-it will remain in the bloodstream and cannot be removed except by blood transfusion which means its effects will inevitably occur over time if not immediately. The amount of rGO in the batch given to anyone lining up for the shot will determine the Russian roulette of whether death is instant or delayed. The question to ask Pfizer, he says, is why these carbon razor blades have been put in the vaccines.(Nano graphene has actually been found in all 4 major vaccines: Pfizer, Moderna, Johnson & Johnson, and AstraZeneca.)Many doctors and naturopaths have made different recommendations for removing the nano graphene oxide, many noted here. Dr. Young recently discussed detoxifying with French Montmorillonite clay, while Clean Slate from Root Brand has been found recently to remove graphene oxide from the blood of the vaccinated. Clean Slate can be found here at this link, which also supports the podcasts at Ramola D Reports.Dr. Noack made these comments around the time Austria announced a vaccine mandate for all citizens on November 22, and said that Chancellor Alexander Schallenberg needed hundreds of thousands of letters from people informing him the rGO in the vaccines would act as razor knives and death machines, and that if Mr. Schallenberg went ahead with the mandates then he would be functioning as a mass murderer.The information presented here suggests that all COVID vaccines be halted immediately, given their clear exposure now as killing machines. While mainstream media refuses to publish the facts of discovery of Nano Graphene Oxide in the vaccines, the multiple confirmations using electron microscopes, optical phase contrast microscopes, and energy spectroscopes by different teams of scientists reported here earlier and here and here, now makes it impossible for educated readers to question these findings as dubious. Ultimately, it will have to be informed readers and viewers to take resolute action such as writing informative and questioning letters and continuing mass rallies (which are already taking place worldwide) to stop governments from imposing mandates and encouraging vaccination with these deadly injections.The situation in Austria seems quite dire since this chancellor seems to be planning vaccine mandates for five year olds and up as well."As a chemist I say these are razor blades. And I see how doctors do not know enough about chemistry. But they are doing chemistry in the body, in small children, in pregnant women. But now you doctors know what you are doing-and if you continue to inject, you are murderers. Go out, give this information to your doctors, your politicians-and if you continue, I promise no court in the world will save you." Dr. Andreas NoackThis video is a must-watch, regardless of all questions surrounding. Please explore further and post any further information in comments if you have any.
Please also inform all government officials of the findings reported here as in other articles at this site, so they cannot say later they were never informed. Government officials need to recognize their individual liability and culpability and act decisively to halt these non-vaccines.
Graphene "razor blades" found in the COVID vaccines (Dr. Andreas Noack)—————–