Today, Nov. 26, 2021
November 26, 2021 by Steve Beckow

My thanks to Len, D, and Brian, the fruits of whose research make up these pages.
---
[FULL INTERVIEW] Stillbirths Exploding Across Canada in Fully Vaccinated Mothers – Dr. Daniel Nagase
Gord Parks, Bright Light News, November 23, 2021
(https://brightlightnews.com/full-interview-stillbirths-exploding-in-fully-vaccinated-mothers-dr-daniel-nagase/)
Dr. Daniel Nagase exposes the exploding cases of stillbirths in fully vaccinated Canadian women with 86 in 6 months in Waterloo, Ontario, which normally sees 5-6 per year. B.C. saw 13 stillbirths in 24 hours.https://rumble.com/embed/vn2nl8/
Dr. Nagase discusses the actions Canadians can take to fight the suppression of this public data by govt and public health officials.
Source video with Selena Paley reporting.
Moderna press release (September 16, 2021).
---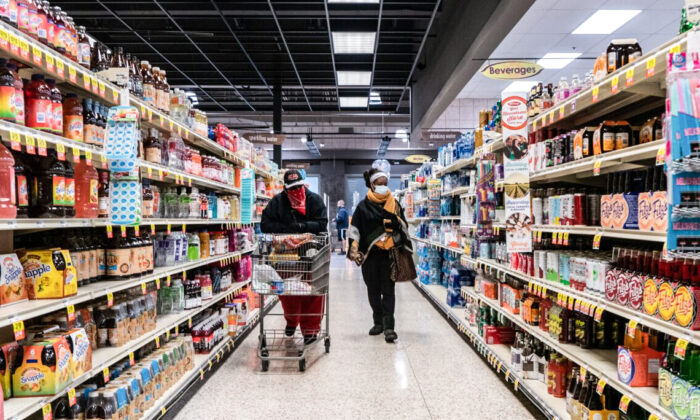 Judge Rules Local Missouri COVID-19 Orders Unconstitutional
Jack Phillips, Epoch Times, November 24, 2021
(https://tinyurl.com/y7kefyby)
A Missouri judge on Tuesday ruled that local COVID-19 orders violated the Missouri Constitution, ordering local health officials to rescind them.
Judge Daniel Green of Cole County wrote that the Department of Health and Senior Services unconstitutionally gave too much power to individual local health officials and directors. As a result, he ruled, those orders must be lifted, meaning that local health orders must be rescinded.
"This case is about whether Missouri's Department of Health and Senior Services regulations can abolish representative government in the creation of public health laws, and whether it can authorize closure of a school or assembly based on the unfettered opinion of an unelected official. This court finds it cannot," the judge wrote in his order.
In St. Louis County, for example, officials implemented an order that mandates masks or face coverings in public places indoors or on public transportation for both vaccinated and unvaccinated people aged 5 and older. A mask mandate in Kansas City ended on Nov. 5 except for schools and buses, while Missouri's Jackson County Legislature voted to end its mask requirement several weeks ago.
The order won't be challenged by Attorney General Eric Schmitt's office, according to a spokesperson for Schmitt, who is running as a Republican for the U.S. Senate seat in 2022's election.
"We're aware of the court's ruling and are prepared to enforce compliance with the court's order across the state," said Chris Nuelle, a Schmitt spokesman, told local media outlets.
Democratic St. Louis County Executive Sam Page, in response to the order, wrote that St. Louis County isn't affected.
"We are aware of the recent court decision from Cole County. St. Louis County is not a party to that lawsuit," Page said in a statement. "The next hearing in the St. Louis County mask case is November 30. We hope everyone will follow the masking and social distancing practices that public health experts recommend over the Thanksgiving holidays."
The Epoch Times has contacted both the Missouri Department of Health and Senior Services and St. Louis County for comment.
---
Australian aborigines ask for international attention on forced vaccinations with bioweapon
"What they are doing to us is a dry run on what they plan to do to you."
---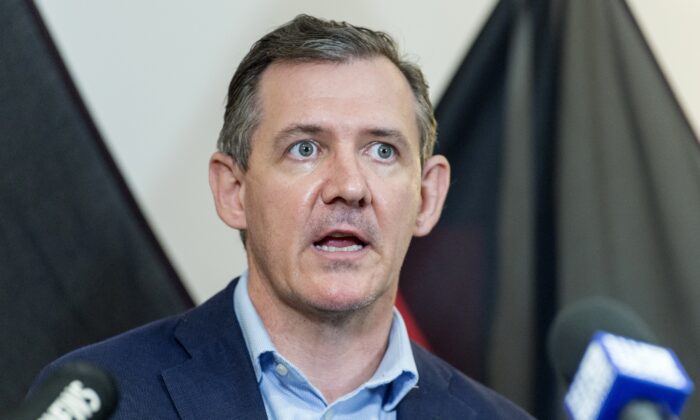 Northern Territory Chief Minister Michael Gunner addresses the media at a press conference at NT parliament house, in Darwin, Australia, July 1, 2021. (AAP Image/Aaron Bunch)
This is where the Aborigenes (above) are located.
Top Australian Official: We're Transferring COVID-19 Patients to Quarantine Camps
Jack Phillips, Epoch Times, November 23, 2021
(https://tinyurl.com/47x8u2pd)
Australian authorities are removing COVID-19-positive patients and residents in the Northern Territory to a quarantine camp in Howard Springs, after nine cases were identified in the community of Binjari, according to a local official.
Hard lockdowns were implemented in Binjari and nearby Rockhole on Nov. 20, according to Northern Territory's chief minister.
"Residents of Binjari and Rockhole no longer have the five reasons to leave their homes," Chief Minister Michael Gunner said in a Facebook post dated Nov. 20. Australia's five allowable reasons for people to leave their homes include going to work or school, buying food or supplies, exercising, caregiving, or getting vaccinated.
Officials have "identified five additional close contacts in Borroloola that had not previously been known to us. … They have all tested negative, and they are being transferred to Howard Springs," he said.
Gunner said on Nov. 21 that eight people have been taken to a facility in Howard Springs, the Guardian reported.
"It's highly likely that more residents will be transferred to Howard Springs today, either as positive cases or close contacts," Gunner said. "We have already identified 38 close contacts from Binjari, but that number will go up. Those 38 are being transferred now."
According to the Northern Territory government website, those who are taken to Howard Springs or the other quarantine camp, the Alice Springs Quarantine Facility, and "do not undergo a test, you will be required to remain in quarantine a further 10 days at your own expense."
On Nov. 22, Police Commissioner and Territory Controller Jamie Chalker confirmed to news outlets that a 77-year-old man who was on an international repatriation flight died at the Howard Springs quarantine site over the weekend.
"He was an international repat. Obviously, he was a 77-year-old individual," Chalker said, local media reported. "We're just looking at whether they had any existing other issues, but certainly the initial advice is not indicating that it was a death relating to COVID."
Over the weekend, thousands of people demonstrated in multiple Australian cities against vaccine mandates. About 85 percent of the eligible population is currently vaccinated as of Nov. 19.
In recent months, concerns have been raised about Australia's federal and state governments' COVID-19 emergency lockdowns and restrictions. For example, Melbourne has endured likely the longest lockdown in the world.
"There are concerns among parts of the community about some pandemic management legislation that the state government is currently trying to pass through the upper house of Parliament," Melbourne-based journalist Dana Morse told Al Jazeera. "That bill has stalled, but people are concerned about the amount of power that the state government will have if the bill passes."
Meanwhile, earlier this month, Australia reopened its borders to vaccinated travelers from New Zealand after having been shut for nearly 600 days. Prime Minister Scott Morrison said on Nov. 22 that Australia will allow foreign visa holders to enter the country in December.
Australia closed its international borders in May of last year and allowed only a restricted number of citizens and permanent residents to enter.
---
https://platform.twitter.com/embed/Tweet.html?dnt=true&embedId=twitter-widget-0&features=eyJ0ZndfZXhwZXJpbWVudHNfY29va2llX2V4cGlyYXRpb24iOnsiYnVja2V0IjoxMjA5NjAwLCJ2ZXJzaW9uIjpudWxsfSwidGZ3X2hvcml6b25fdHdlZXRfZW1iZWRfOTU1NSI6eyJidWNrZXQiOiJodGUiLCJ2ZXJzaW9uIjpudWxsfSwidGZ3X3NwYWNlX2NhcmQiOnsiYnVja2V0Ijoib2ZmIiwidmVyc2lvbiI6bnVsbH19&frame=false&hideCard=false&hideThread=false&id=1462682241897693184&lang=en&origin=https%3A%2F%2Fgoldenageofgaia.com%2F2021%2F11%2F26%2Ftoday-nov-26-2021%2F&sessionId=4a16086132cee4b50ce6f158b40c21e56c7b3ccc&theme=light&widgetsVersion=f001879%3A1634581029404&width=500px