Today, Oct. 20, 2021
October 20, 2021 by Steve Beckow

My thanks to Len, D, and Brian for their research, the fruits of which appear here.
Remember: "War" is for the purpose of declaring martial law. Declaring martial law is for the purpose of announcing the fall of the cabal and the return of the Republic.
No need to worry. This is what we've been waiting for.
---
Simon Parkes' Blog
(https://www.simonparkes.org/post/british-telecom)
There is a connection between the recent turning off among the social media platforms and the attack on British Telecommunications BT internet server.
Very many people in the U.K. experienced the loss of BT internet yesterday Friday.
---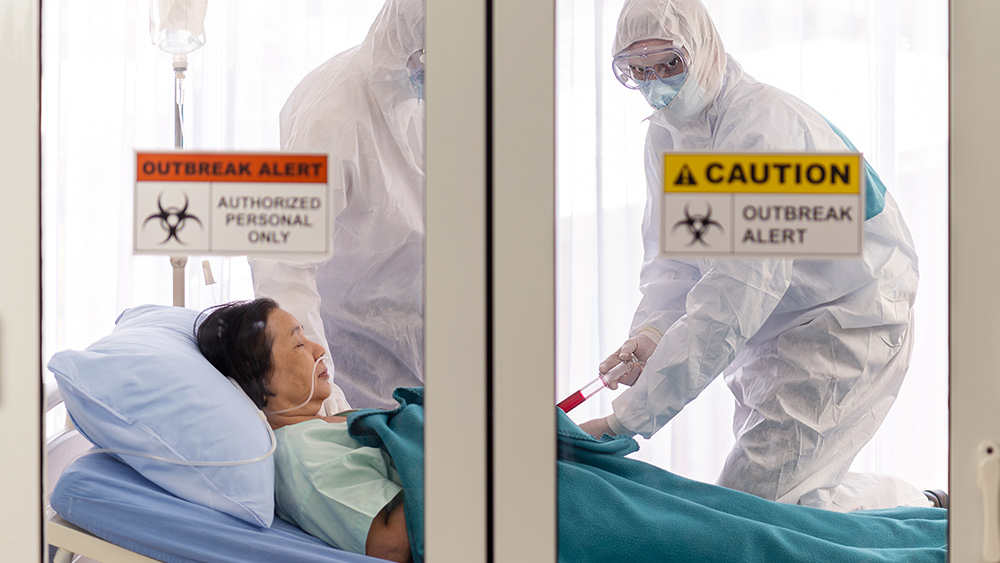 Hospital covid outbreak saw many deaths among fully vaccinated, only minor symptoms among unvaccinated
Ethan Huff, Vaccine Deaths, 10/11/2021 /
(https://vaccinedeaths.com/2021-10-11-hospital-covid-outbreak-deaths-fully-vaccinated.html)
The journal Eurosurveillance published a paper recently that debunks the myth of "vaccine-generated herd immunity" for the Wuhan coronavirus (Covid-19).
As it turns out, the fully vaccinated are producing vaccine-generated herd anti-immunity as they contract and spread new "variants" of the disease to other people, both vaccinated and unvaccinated.
A [Covid] Virus outbreak recently occurred at an Israeli hospital, the paper explains. And almost everyone who got sick received their shots. Everyone who died was fully injected.
Nearly everyone involved in the outbreak was not only vaccinated but was also wearing personal protective equipment (PPE) at all times. This includes face masks, gowns, goggles, the whole bit.
Patient zero was fully vaccinated, and 96 percent of all hospital staff were fully vaccinated. Only a couple unvaccinated people got sick, and their illnesses were very mild compared to what became of those who took the shots.
"The paper noted several transmissions likely occurred between two individuals both wearing surgical masks, and in one instance using full PPE, including N-95 mask, face shield, gown and gloves," reported The Defender about the incident.
"Of the 42 cases diagnosed in the outbreak, 38 were fully vaccinated with two doses of Pfizer and BioNTech's Comirnaty vaccine, one had received only one vaccination and three were unvaccinated."
Of those who became infected, 23 were patients and 19 were staff members. Eight vaccinated patients became severely ill, six became critically ill, and five of these critically ill ended up dying. Only two unvaccinated patients got sick and their symptoms were mild.
"This communication … challenges the assumption that high universal vaccination rates will lead to herd immunity and prevent COVID-19 outbreaks," the authors wrote in conclusion.
"In the outbreak described here, 96.2% of the exposed population was vaccinated. Infection advanced rapidly (many cases became symptomatic within 2 days of exposure), and viral load was high."
(Read more: https://vaccinedeaths.com/2021-10-11-hospital-covid-outbreak-deaths-fully-vaccinated.html).)
---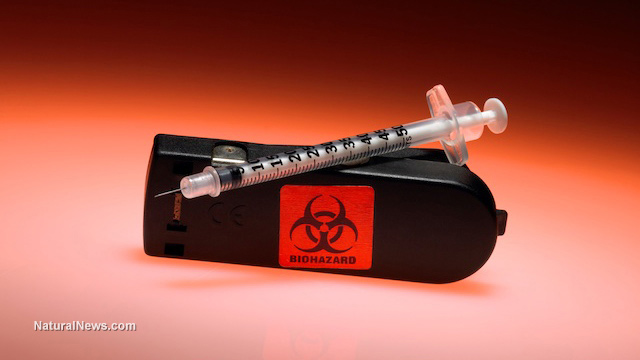 15-year-old California boy dies 2 days after second dose of COVID-19 vaccine
Cassie B., Vaccine Deaths, Oct. 7, 2021
(https://vaccinedeaths.com/2021-10-07-california-boy-dies-after-covid-vaccine.html)
A 15-year-old boy in Sonoma County, California, died tragically just two days after receiving his second dose of the Pfizer COVID-19 vaccine.
The boy, who was otherwise healthy, was found unresponsive in his bedroom when his mother checked on him after he failed to wake up at the expected time. According to a Death Investigation Synopsis Report from the Sonoma County Sheriff's Office, he was pronounced dead at the scene and registered for a post-mortem examination from a forensic pathologist.
The report may not have outright stated the vaccine caused his death, but it was strongly implied. It said: "After extensive research, additional testing, and collaboration with numerous other entities, the cause of death was determined to be: "STRESS CARDIOMYOPATHY WITH PERIVASCULAR CORONARY ARTERY INFLAMMATION (hours to day), due to, UNKNOWN ETIOLOGY IN SETTING OF RECENT PFIZER-BIONTECH COVID-19 VACCINATION (days)." The report added that no other significant conditions contributed to his death.
The report went on to say: "Since the etiology of the stress cardiomyopathy with perivascular coronary artery inflammation was unknown but was in the setting of a recent Pfizer-Biontech Covid-19 vaccination, I mannered this death as "UNDETERMINED", which was consistent with the circumstances and cause."
Stress cardiomyopathy occurs when the heart muscle is quickly weakened by a sudden and acute stress, which may be physical or emotional. This causes a massive adrenaline flow that narrows the arteries supplying blood to the heart or binds to the heart cells directly, causing them to take up calcium dangerously.
In another incident, a 13-year-old Michigan boy, Jacob Clynick, died just three days after getting his second dose of the vaccine. He complained of a headache, fever and stomachache the day before but it did not seem severe enough to get medical help; he died some time after going to bed that evening. The boy, who had just finished eighth grade, was very healthy and is being remembered for his kind spirit and love of camping.
Other vaccines aren't faring much better in young people. An 18-year-old Nevada girl had to undergo three surgeries to remove blood clots that had formed inside her brain following the Johnson & Johnson vaccine, while a 17-year-old Utah boy was found to have two blood clots inside of his brain and one outside of it from the jab.
Teenage boys have greater risk of vaccine-related heart issues
The CDC has instructed people to be vigilant for symptoms such as chest pain, shortness of breath and the feeling of a pounding or fluttering heart after vaccination.
An advisory group for the Centers for Disease Control and Prevention warned of a "likely link" between heart inflammation in adolescents and the Pfizer and Moderna vaccines. Myocarditis and pericarditis have also been seen in vaccinated adults, although it is notably higher in young males following the second dose. The CDC has been made aware of more than 1,000 cases of heart inflammation.
A study posted on medRxiv carried out by researchers from the University of California found that teenage boys have a six times higher chance of suffering from heart problems caused by COVID-19 vaccines than being hospitalized due to COVID-19. This conclusion was reached after comparing the rates of heart inflammation among people aged 12 to 17 with COVID-19 hospitalization rates in the same age group.
Sweden and Denmark recently paused the use of the Moderna COVID-19 vaccine in younger people because of the rise in heart inflammation, but other countries are pressing forward with their push to have children vaccinated despite the risks. Children are dying, but U.S. and EU regulators continue to insist that the benefits of the Pfizer and Moderna shots in preventing severe COVID-19 outweigh the risks.
---
Study concludes women's fertility harmed in vaccinating countries
Mordechai Sones, America's Frontline Doctors, October 4, 2021
(https://americasfrontlinedoctors.org/2/frontlinenews/study-concludes-womens-fertility-harmed-in-vaccinating-countries/)
Microstructure Technology Professor Dr. Hervé Seligmann, previously with the Karlsruhe Institute of Technology (KIT) Faculty of Medicine Emerging Infectious and Tropical Diseases Research Unit, examined fertility in countries that have massively vaccinated against COVID-19 compared to those that have not, and concludes that women's fertility decreases the more women are vaccinated.
According to the data presented by Shimabukuro et al (2021), of the 127 women who were vaccinated in the first 20 weeks, 82% resulted in miscarriage.
The article by Shimabukuro et al. 2021 presents preliminary safety results of coronavirus 2019 mRNA vaccines used in pregnant women from the V-Safe Registry. These findings are of particular importance, as pregnant women were excluded from the phase III trials assessing mRNA vaccines.
In table 4, the authors report a rate of spontaneous abortions <20 weeks (SA) of 12.5% (104 abortions/827 completed pregnancies). However, this rate should be based on the number of women who were at risk of an SA due to vaccine receipt and should exclude the 700 women who were vaccinated in their third-trimester (104/127 = 82%). They acknowledge this rate will likely decrease as the pregnancies of women who were vaccinated <20 weeks complete but believe the rate will be higher than 12.5%. However, given the importance of these findings they feel it important to report these rates accurately. Additionally, the authors indicate that the rate of SAs in the published literature is between 10% and 26%. However, the upper cited rate includes clinically-unrecognized pregnancies, which does not reflect the clinically-recognized pregnancies of this cohort and should be removed.
In the first graph one can see a decrease in fertility the more a country vaccinates, with 3 countries clear outliers, Israel, Mongolia, and Seychelles:
(Read more: https://americasfrontlinedoctors.org/2/frontlinenews/study-concludes-womens-fertility-harmed-in-vaccinating-countries/)
---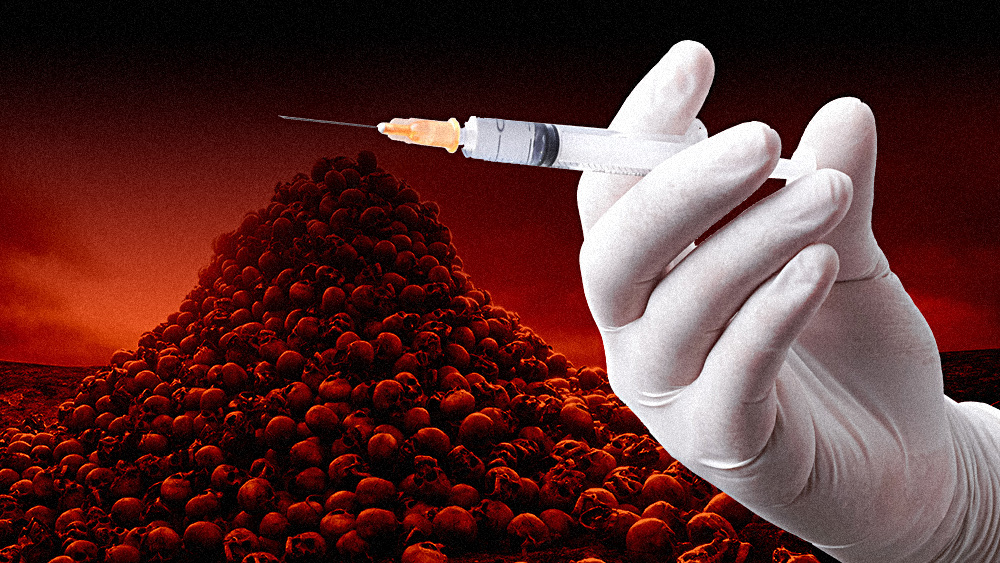 The pressure builds.
Crimes against humanity: Over 2.1 million vaccine injuries reported to WHO over just the last nine months
Lance D Johnson, Vaccine Deaths, Oct. 11, 2021
(https://vaccinedeaths.com/2021-10-11-million-vaccine-injuries-reported-who-nine-months.html)
In the past nine months, over 2.1 million covid-19 vaccine injuries have been reported to the World Health Organization's (WHO) VigiAccess database. This database was created in 2015 to allow the public to monitor medical error and various types of vaccine injury.
A simple search for "covid-19 vaccines" in VigiAccess reveals a long list of medical horrors, from blindness to death. The most coercive, far-reaching medical experiment in the history of the world has wrought turmoil to millions of lives, bringing about a scourge of new health problems, infections and deaths. While tens of thousands of dead people cannot talk about their post-vaccine experience, millions more are speaking up on their behalf, reporting serious vaccine injuries from the covid jabs.
Hundreds of thousands of needless injuries occurring in young, healthy people
A shocking 39 percent of injuries (866,558 reports) are occurring in the 18- to 44-year-old age group. This is the same age group that isn't statistically at risk to a simple covid infection. Hundreds of thousands of people seeking medical care for vaccine injuries could have been living their lives normally, unhindered, unharmed. But the physician's creed — first do no harm — has been completely abandoned during the covid-19 hysteria.
The database contains an Adverse Drug Reactions tab that allows the public to understand the type of medical issues associated with a specific vaccine. The covid-19 vaccines are causing blood and lymphatic system disorders, vaginal hemorrhaging, endometrial cancers, myocarditis, blood clots, stillbirth, renal failure and cardiac disorders. There are over 10,000 anaphylactic reactions, over 75,000 cases of chest pain and discomfort. Cases of arrhythmia (5774), atrial fibrillation (5450), myocardial infarction (4035) , angina pectoris (3098), and cardiac arrest (2719) are just beginning of the cardiac disorders observed post vaccination.
The shots are not stopping infections, either. In many cases, the jabs are creating the conditions for infections to take hold. COVID-19, influenza, pneumonia and over 100 other conditions are associated with this new gene interference, vaccine technology.
Over 48,000 vaccine deaths recorded in U.S. Medicare Tracking System
This holocaust of medical issues coincides with the European Union's drug database, which contains over 2 million adverse reactions to the covid jab. Even though one million of these medical issues are serious and 21,000 deaths have been reported, the WHO won't take any of it seriously. The destructive experiment continues, crimes against humanity that cannot be unseen or undone.
In the United States, an attorney named Thomas Renz is leading a lawsuit that seeks to end covid vaccine tyranny. Sworn testimony from a person working in the healthcare data analytics industry, alleges that vaccine injuries are "under-reported by a conservative factor of at least 5." According to hard data revealed by the Medicare Tracking System, the total number of American citizens who died within 14 days of receiving the covid-19 vaccine is 48,465. These deaths are covered up by the CDC. The CDC allows hospitals to code the deaths as "unvaccinated deaths" because a person isn't considered "fully vaccinated" until 14 days have passed since their second injection.
The WHO, the Centers for Disease Control (CDC), and the Davos Group are under fire for perpetrating crimes against humanity and coercing people to accept vaccine injury and death as a normal occurrence. A historic lawsuit led by Dr. Reiner Fuellmich is calling for a "second Nuremberg tribunal." It is now backed by thousands of lawyers and over 10,000 doctors seeking justice for global science fraud and violations of the Nuremberg Code.
---
Last one. I could go on reposting articles along the same lines as these.
This one looks at what the vaccines do to the immune system.The language is sometimes sensational, but consider only the facts.
Banned Video! Doctor Shocked: Blood Tests Before & After Covid Jab Prove Shot OBLITERATES Immune System
Patriot Insider, Oct. 18, 2021
(https://www.patriotinsider.org/banned-video-doctor-shocked-blood-tests-before-after-covid-jab-prove-shot-obliterates-immune-system/)
(Patriot Insider) – New reports from the folks over at Infowars have revealed that an independent study was conducted by a physician from Illinois that seems to show how the coronavirus vaccine suppresses the body's adaptive immune system, which leaves those that take the jab far more vulnerable to illness.
This theory, put together by Dr. Nathan Thompson, might provide an explanation for the phenomenon of "breakthrough infections" among those who have taken the vaccine, which is when individuals contract the virus even after full vaccination.
Thompson created a 16 minute video that he published on YouTube toward the end of last month, which was of course removed by the video platform, where he went on to describe how he received permission from a healthy patient to perform immune system blood panels before taking the first shot, after it, and then again after getting the second dose.
"When you look at this, the biggest thing that you see is you see everything is doing really well," Thompson went on to say while reviewing the patient's pre-jab panel.
The second panel taken after the patient's first vaccine dose showed a very interesting difference.
"Here's what's interesting. As you see the CD8 cells started to jump way up," Thompson said.
"CD8 cell is called a suppressor T cell. It's also known as a killer T cell. What do killer T cells actually do? Well…these are sniper specific cells and they are designed to kill virally infected cells…that are literally wearing the virus on the surface of the cell – think of spike protein – and it's also killing cancer cells. That's the job. They're very sniper specific," the doctor explained.
"So when you look at this, you can see those CD8 cells after the first you-know-what, you can see they start to jump up. They're saying, 'Hold the phone. What is going on here? We need to start killing off these cells that are expressing a specific… I don't know how you say, spike protein,'" Thompson went on to clarify (screen shot here).
The third panel, which was done after the patient's second vaccine jab, revealed an even more shocking development, as the patient's adaptive immune system appeared to "tank."
"So, now what you see is you see that his granulocytes, look at how much they jumped up," Thompson said. "Holy cow."
https://www.bitchute.com/embed/qqRZadV9TWDX/?feature=oembed#?secret=PdE3KloHPK
"These granulocytes… basically they're neutrophils, they're first responders, they're emergency type cells," Thompson stated, "but they're mostly for bacterial infection and they also clean up tissue damage."
"When you look at his lymphocytes, so his lymphocytes are things like his CD4 cells, CD8 cells, natural killer cells, his b lymphocytes that are producing antibodies…you can see how badly now that's started to tank. And then what's interesting too is that you can see that his natural killer cells have absolutely tanked as well," the doctor added.
Essentially what this means is the jab did more damage to the patient than good. It lowered the patient's immunity, which means he's more vulnerable to infection, not just from communicable diseases, but from cancer cells too.
"Natural killer cells…this is part of your innate immune system. Okay? This is your innate immune system and natural killer cells are your first responders to things like viruses, virally infected cells, and yes, even cancer cells. And wow, holy cow. You can see how that is tanked," Thompson said.
"So what has tanked?" the doctor asked. "His adaptive immune system has absolutely tanked. Adaptive immune system, CD4, CD8, natural killer cells, his b lymphocytes – all of those things have actually just gotten pummeled within the month."
The patient was an otherwise healthy individual, which is why these tests suggest the introduction of a "toxin" into his body could be the culprit behind the immune system tanking.
"Now what has changed within the month? Gee, I wonder. He's still eating great. He's still exercising. He's still avoiding his food allergies. He's taken his supplements. So what changed in his environment? It was a toxin," Dr. Thompson confirmed, going on to add, "I'll leave it up to you to understand what I mean by a 'toxin.'"
According to Thompson, the tests indicate the patient is suffering from "autoimmunity," which is a disorder where the immune system launches an assault on healthy cells.
"So if you said, 'Hey, look at this lab and what does it tell you?' I would look at this lab and in two seconds I would say this person has autoimmunity. Let me say it again: this person has autoimmunity," Thompson said.
"People with autoimmunity so many times I've seen clinically high granulocytes and a tanked adaptive immune system," the doctor stated.
"…This body is trying to handle some kind of tissue damage, but also the very thing that's designed to handle things like cancer cells…has absolutely tanked," he stated.
"If they have this low [immunity] and it stays and it persists… and that adaptive immune system response persists… it's going to have a bad response to any other kind of viral infection," Thompson went on to reveal in the video.
"If you looked at that blood work, would you say that this person is very susceptible to having another viral infection, and maybe…you just might call it a breakthrough infection, you guys see that? A breakthrough infection," the doctor went on to say.
"Could it be that after this maybe this is happening in a lot of people and leaving them wide open to have breakthrough infections after that?" the doctor asked, encouraging other doctors to conduct tests of their own.
"I'm not trying to spike the football. I hope I'm wrong, I really do. I hope I'm wrong, because if this is one person, we are looking at 150, 170, 180 million people," he said.
Thompson's video had garnered over 259,000 views before YouTube censored him by taking the video down and claiming he violated their community guidelines.
This, ladies and gentlemen, is why so many individuals are hesitant to take the jab. There's so much we don't know because studies have not been conducted that reveal these kinds of things.
Copyright 2021. PatriotInsider.org
---